With our in-house logistics solutions you always have professional removal staff at your place of business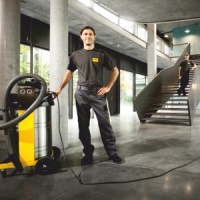 We can take a lot of in-house removal work off your hands with our removal service. If you have regular requirements or spending peaks, it makes sense to use our in-house service. This saves on resources related to your staff, fleet of vehicles and storage, and allows you to focus on your core business.
Our range of in-house removal services
We help you with:
in-house moving of workstations
rearrangements and cleaning work
assembly work/repairs
professional disposal of old furniture and packaging
archiving/storage
caretaking work
removing cables, packaging and rewiring your IT equipment (by request, with a functional check)
in-house transportation
courier shuttle service
...
We do what we can do best - You benefit from our work
With our in-house removal service we allow you to concentrate on your important work. You thus save money because, unlike when you use your own resources, you can reduce your fixed costs. You only pay for what you actually use. Prestigious companies in the Rhine-Main region have been using our removal services on a permanent basis for several years. Let us know what your requirements are.