You're planning to move in together?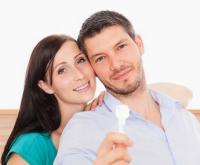 Statistically this is the most common reason why people move within Germany. We ensure that the important step of moving in together is stress-free from beginning to end. Or, maybe your home has become too small for you and your kids or an attractive new job is waiting for you in another city. Whatever the reason, your move is carefree with us.
Full service to some do-it-yourself
Every move, and thus the related requirements that are placed on a moving company, is different. As a professional service provider for removals of all kinds, we ensure that your move goes smoothly. Whether within Germany and Europe or overseas, we offer a wide range of moving solutions based on many years of experience. There are seldom standard solutions for a removal because  every move is as unique as you are.. We are prepared for that and offer you a wide variety of choices. Want to spend your moving budget mostly on new furniture? In that case, we can readily help by renting you a removal van with a driver. You take care of the rest. Or would you prefer to leave everything in the hands of professionals and relax during the removal? We would be delighted to handle your full service removal for you. There are a lot of other options in between that your personal moving consultant will gladly discuss with you. Our goal is to organize a stress-free and pleasant removal for you.
Storage solutions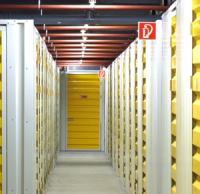 We understand the bigger picture, so we offer more than just removals. Often it is necessary to temporarily store your furniture or other household items, either because the move into your new home is postponed, you end up with too much furniture after moving in together, or your overseas assignment is temporary. We founded our SB Warehouse for situations just like that. There you will find clean and safe storage units in different sizes to store everything that is not moving with you. Upon request, we can help you with transportation, loading and unloading.