Comprehensive removal planning and management for your company's move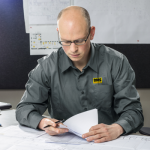 Complex removal projects require made-to-measure removal management from removal experts We take on this planning work either as part of a move or as independent consultation work. In this respect and by request, we take on all of the removal management work and create project components such as a guidance system for the move and a removal handbook. We are also in charge of all of the measures and services involved in the move.
Our removal planning is typically divided into several phases:
Analysing the removal project
At the beginning, during a joint kick-off meeting, we work out what all of the relevant requirements are for your project, structure them and define the responsibilities and completion dates for each of the task areas. On this basis, the project manager supporting you creates an overall schedule, a project handbook and the staff information system. In this respect, he or she is permanently exchanging information with the person in charge of the move at your company.
Planning the move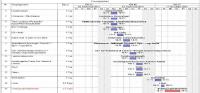 The whole inventory is stored in a database created for the move. During this phase, the project manager creates a detailed zoning plan and a detailed plan of the layout and facilities. The results are presented as instructions and serve as a guide when the move is actually being made. In regular, jour-fixe meetings whose details are protocolled, the overall schedule is updated down to the smallest detail and agreed upon with you. If required, workshops are arranged for the person in charge of the move in your company and for your staff; the removal handbook is created for the same people. Parallel to this, we monitor the interfaces with the technical staff involved.
Management during the move
A removal control centre is set up for large removal projects. On the moving days, all of the removal work is permanently monitored so that corrective measures can be introduced promptly if there are deviations from the plan. The services provided are submitted for approval and protocolling on a daily basis. A final meeting is held at the end of the move and "move documentation" is drawn up.