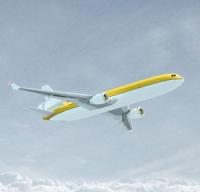 There are many reasons for someone permanently or temporarily moving their residence abroad. And there are many elements required to make an international move troublefree. Because a move abroad is subject to many special requirements that can only be fulfilled by a specialist international removal company with a lot of experience. For decades Höhne-Grass has been carrying out international moves and, in addition to specially trained staff, has a global removal network. We have contacts with removal agents throughout the whole world who support us in ensuring that an exotic move abroad is a success.
The benefits for you of Höhne-Grass helping you with your move abroad:
a global network of removal agents, removal companies and partners
experienced, multi-lingual removal experts
professional processing of formalities related to entry and customs
special packaging so that the goods you move with you survive transport by sea and air undamaged
by request, a relocation service
Our network for international moves
Our network for international moves

The International Association of Movers (IAM) is the largest global trade association for removal and logistics companies. ITs more than 2,000 members include removal companies, shipping companies, transport companies, etc., operating in more than 170 countries. Membership of the IAM connects us with established removal agents throughout the world and guarantees that we have contacts in every country in the world. For you, this means that, through our global network, we have removal partners throughout the world who work as reliably as us.