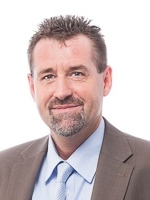 The story of the company Höhne-Grass is more than 100 years old. That is how long we have been offering services as a professional removal and storage company with traditional values.
Tradition and Innovation under one roof
Our corporate portfolio was recently expanded to include the SB warehouse. Since 1974, we have been a partner of DMS. This guarantees access for us to a national network of removal specialists. We can thus better fulfil our customers' requirements. To guarantee that our customers are always happy when using our removal or storage services, we have a certified quality management system. We can thus keep the promises we make to our customers with regard to quality. In addition, as a logistics service provider we take our responsiblity towards the environment seriously and implement different measures in order to act in a way that is both climate-neutral and environmentally friendly. As a customer, you thus have the sure feeling that, with Höhne-Grass, you have made a good choice.